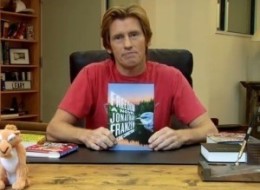 So,
Denis Leary
's selling pitch for his new book
Suck On This Year
is that other books have too many pages. It's nice to know that somebody out there has the guts to market their book specifically to lazy people and functional illiterates. As far as his assertion that most people only pretend to read
Jonathan Franzen
, I guess that could be true. After all, most people only pretend to think Denis Leary is funny. I guess it worked out well for both of their careers. Now, if you'll excuse me, I have to go and pretend to read
How to Escape From a Leper Colony
.
Read the Article at HuffingtonPost